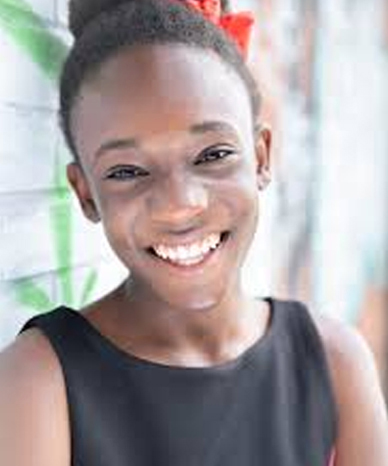 Latoya Likambi is a very creative, strong-minded, and a visionary young girl, with a vision bigger than the world she sees in front of her. She is grounded by her profound Christian foundation and family values; and believes that she and every child out there is a unique creation of God, with very unique and exceptional/ creative abilities and potential to add value to the world and make it a much better place. She is very passionate about fine art and design and is currently working on her own clothing line.
Latoya is the founder and CEO of Teyes Eye Skincare & Cosmetics and Co-founder/ mentor at Likambi Global Publishing. She is also Liverpool's youngest best-selling author of three books, an entrepreneur, and a positive role model for children globally. A highly confident, eloquent, and inspiring young speaker and influencer, with a passion to inspire young people to unleash their creative genius and fulfill their maximum potential, while staying authentic and true to themselves.
She wrote her first book at the tender age of 7 – which was published when she turned 10 and has read over 450 books to date!
She has featured on diverse national and international Radio and Television programs/stations to talk about her books and passions and has been a guest speaker at various schools, community groups, business events/ conferences, and in The House of Commons.
 "I aspire to inspire and encourage more children to unleash their creative genius, and uncover their unique writing and entrepreneurial gifts and skills & thrive to greater heights and platforms."  Latoya Likambi
Latoya is available for interviews and to speak at your events, groups, schools, and online. Contact her today!
You can find out more about Latoya and her inspiring work and books at www.likambiglobalpublishing.com